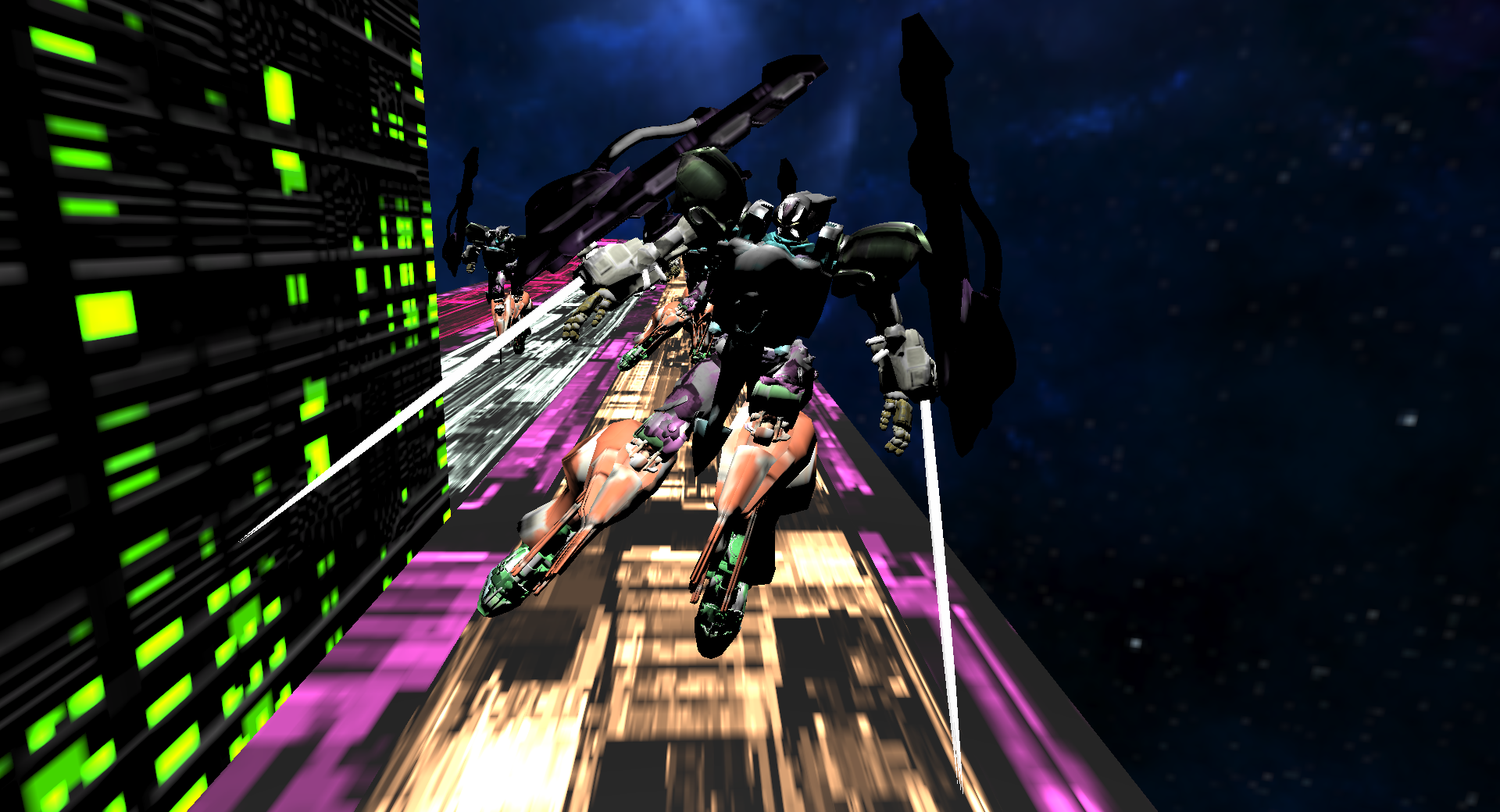 Messenger Royale - Battle Royale Endless Runner
###NEW FEATURES###
• CHALLENGE MODE - Challenge mode is finally here! Battle highly trained artificial intelligence in an endless battle!
• NEW BOSS - A new boss battle is available! Fight the Cypher Boss while dodging the blocks it drops on the track!
• NEW CHARACTER - A new robot character is available in the store!
###COMING SOON###
• TOWERS - Towers of the Void will soon block your path as you travel through the lane! Use your gun to defeat them!
• NEW TRACKS - Tracks will start to rotate and change direction making it harder to travel to each lane!
• MEDIA PLAYER - Dash through the Hyperlane in style with a new music player!
Underneath your screen sits an extraordinary network, vast and unexplored.
A network containing endless archives that house some of the most wonderful treasures humanity can offer. A world where crafts are not made of cedar, but of magic. A world where shipwrecks and robberies were nothing but a tale.
But, there is something dark lurking within the depths of the network. Creatures that surf the wave of the Hyperlane, feeding on any unfortunate enough to come within its path.
Our survivors are hanging on by a strand. The builders who once drew the lane by hand, have been lost forever.
Join A.N.N.O. and his squadron of Hyperlane Runners and join humanities defense in a lane styled endless runner!
Enter the Temple of Doom, a procedural Hyperlane that never ends! Dash to each lane, avoiding treacherous obstacles with the reflexes of a cat in an online rush to reach the top of the leaderboards!
Collect unique pick-ups and abilities, and explore each lane in an endless runner to discover the truth behind the Void!
Watch each lane unfold beneath as you and your runner dash through a gorgeous sci-fi endless runner!
Dash through each lane, slide under obstacles like a ninja, transform into magnificent variations of your runner, unlock unique characters, and collect messages – all while you defend humanity from the terrors of the Void.
FEATURES:
• TRANSFORM - Defy gravity with a transforming flying machine! Ride the waves of the Hyperlane as if they were roller coasters!
• UPGRADE - Upgrade your characters abilities in a sci-fi endless runner!
• MAGNET - Magnetize your runner and draw nearby messages to you!
• LAUNCHER - Launch yourself into the skies to collect as many messages, coins, and ammo as possible!
• HEELIES 2.0 - Jump over obstacles with a pair of brand new super boots!
• INVULNERABILITY - Blast through obstacles with a supercharged invulnerability field!
• CHALLENGES - Endless runners are fun, but an endless runner with an objective is always better! Challenge mode will feature scalable challenges ranging from collecting pickups to surviving unique encounters!
• BOSSES - Some great adventures must come to an end, but this endless runner will always feature a series of terrifying bosses to duel as you travel each lane!
• SWORDS - Dash and attack as you travel through every lane and fight your way to the top of the Leaderboard!
• GUNS - Blast your way through obstacles as turrets and infected blocks clutter the lane and prevent you from progressing!
• THEMES - Change the colors of your roads and background to match your style!
• CUSTOMIZE YOUR CHARACTER - Change your color and upgrade your abilities to collect as many coins as possible!
• LEADERBOARDS - Challenge your friends in an online adventure while you dash through the Hyperlane!
• ACHIEVEMENTS - Collect all of the achievements by collecting pickups, competing in unique challenges, or competing in endless runner style gameplay!
Check the trello for progress on updates!
https://trello.com/b/Yk9c9zuS/hyperlane-runner
See more of my games at https://www.fractuminnovations.com/the-oculus
https://play.google.com/store/apps/dev?id=7634157798081145849&hl=en_US
and
https://entropikz.itch.io!
Purchase
In order to download this game you must purchase it at or above the minimum price of $4.99 USD. You will get access to the following files:
MessengerRoyaleWinx64.zip
205 MB
Also available on